Guides
How to install/Dual Boot Windows 8 Consumer Preview with Bootable USB Drive
If you are installing this new OS on a new Hard Drive than there is no need to make partition. But if you are dual booting Windows 8 with your existing Windows 7 or Vista operating system than you need to create partition on your hard drive where you can install it. Windows 8 CP installation requires just 20GB of hard disk. Hence you need to shrink your any existing partition to create a new 20GB for windows 8.Below is the step by step process for the same:
First of right click 'My Computer' from desktop and Click on 'Manage'.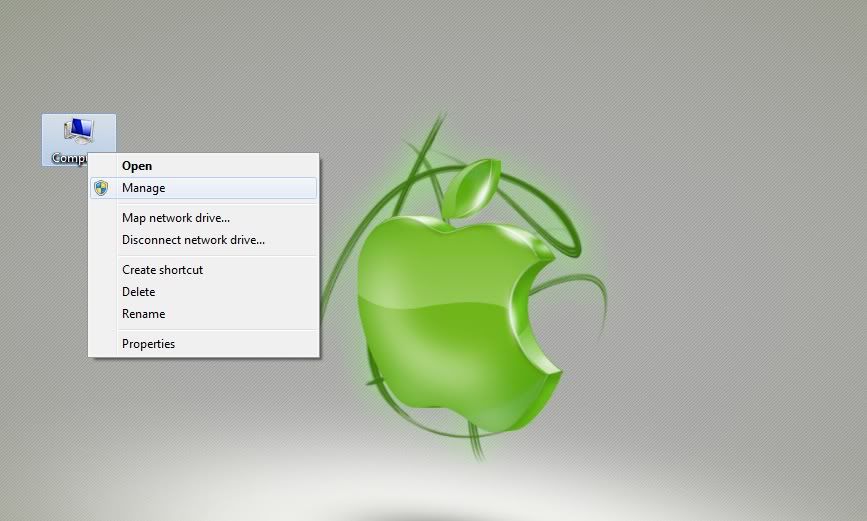 Now from the left pane, click on Disk Management. This will show you all your partitions.
Now you need to shrink any of your volume to make an Extra Partition that we can use for installing Windows 8 CP. Simply right click any partition (except C) and click on Shrink.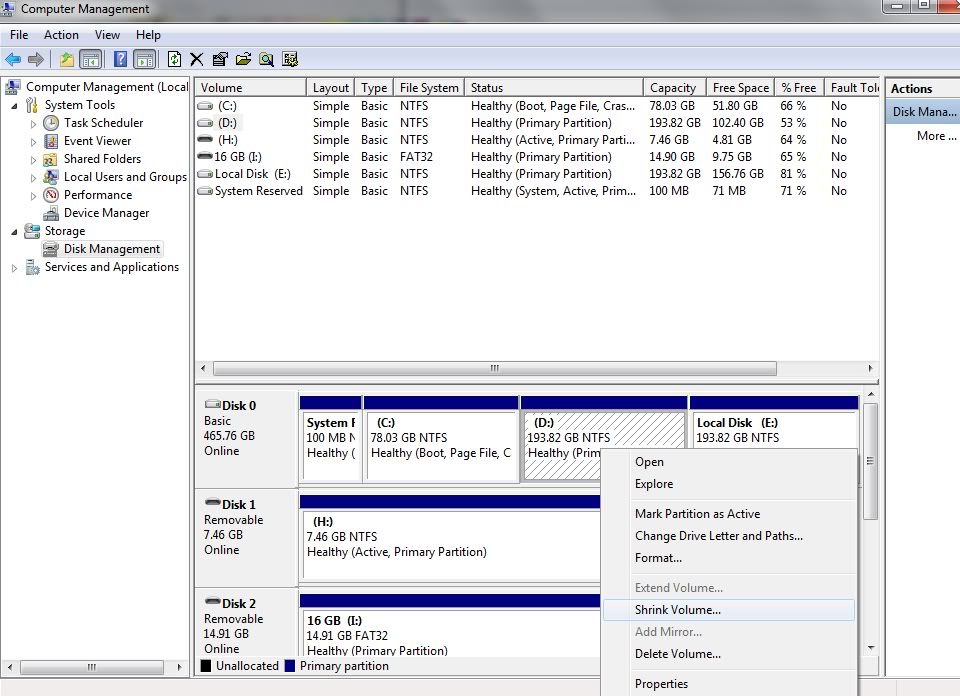 Now the popup Windows, enter amount '20480', that is 20GB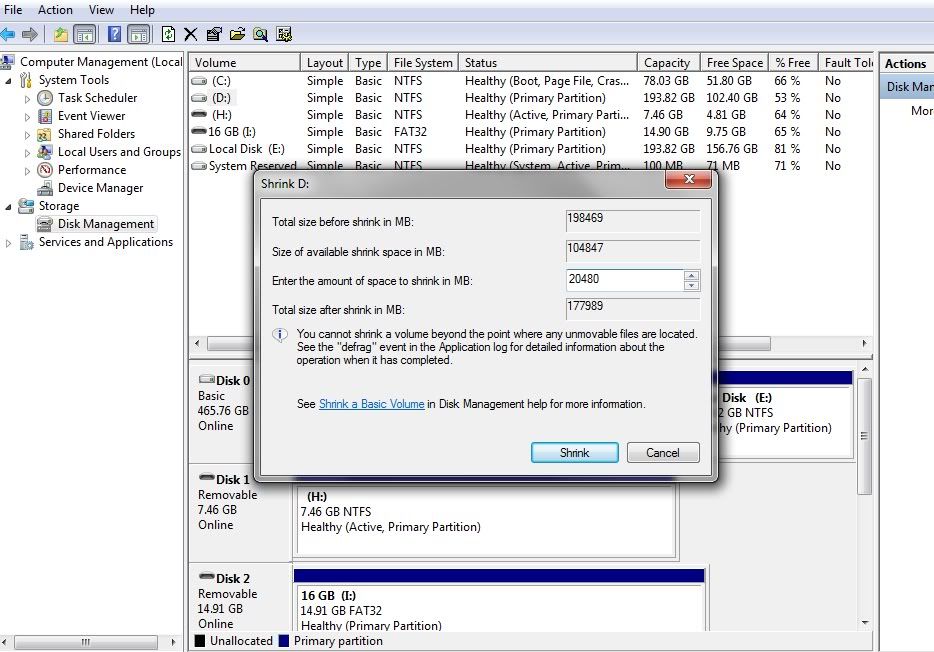 That becomes you Unallocated partition. Simply right click the same and click 'New Simple Volume'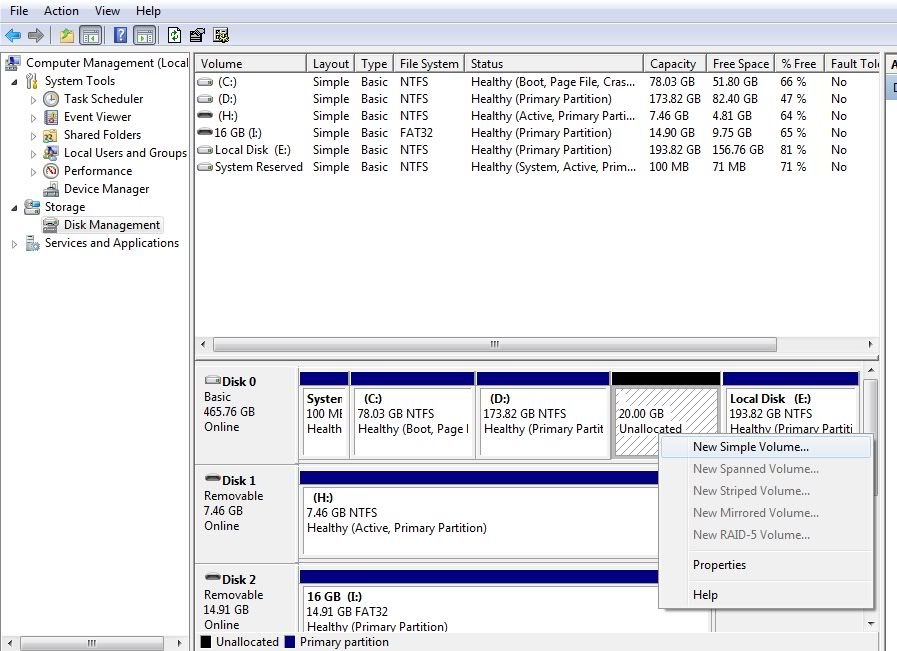 Now click Next, Assign letter and click Next again.
At this screen, check mark "Format this Volume" and "Perform a quick format", rename the drive as 'Windows 8' and click Next.
That's it. You now got a 20GB partition to install Windows 8 CP.
Installing Windows 8 Consumer Preview:
Reboot your computer, press F2 or any desired key to enter BIOS. Choose you boot device as 'USB Storage Device'.
Now installation process is same as we did in past with Windows 7 or Vista. There are few changes you need to make after 60% of the installation Process. From here you need to follow the step by step process as mentioned in this Article:  How to Dual Boot Windows 7 and Windows 8 Consumer Preview.