Guides
How to Upgrade to Mountain Lion OS X 10.8
It seems like all Apple users were waiting for the launch of Mountain Lion 10.8. The OS is released just few hours ago and so far there are more than thousand customer reviews on App Store, all with 5 star rating. Impressive. There could be many users searching for the upgrade process of this new OS X operating system. Hence i though to help out those people by providing here the step by step process of upgrading to OS X 10.8. Lets have a look.
Meet the System Requirements:
First of all, obviously, you should have a compatible iMac, MacBook Air or MacBook Pro Models with few configuration requirements.
Check for Upgrade:
If you meet the above mentioned official requirements of Mountain lion, than move ahead by clicking on the Apple Logo as you can see in the image below and click on "Software Update". It will show you the available update, you just need to follow the onscreen instructions.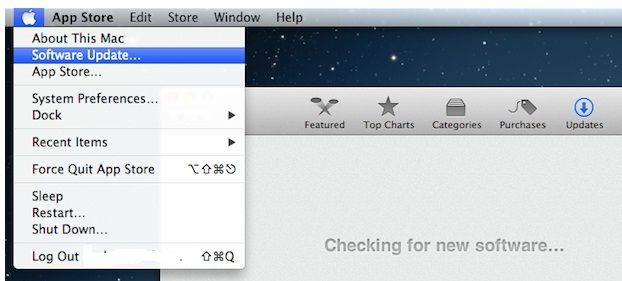 Upgrading Mountain Lion 10.8 from Mac App Store or iTunes:
Alternate and better idea is to upgrade the system through Mac App Store. You just need to simply launch the App Store from Dock. You don't need to search for Mountain lion as it will be visible right on the front page. As you know it costs you $19.99 be ready with your credit card credentials for making the payment. Now click on Upgrade as shown in the image below. You will get screen to make the payments and all, do that and follow the onscreen instructions to upgrade your system to Mountain Lion 10.8.

As the download size is about 4.05 GB, note that you will need a better broadband connection while upgrading process. If you don't have such unlimited high speed internet connection than you can visit your nearest Apple Retail Store for assistance.
Getting Mountain Lion 10.8 Free Upgrade:
One more good news for Mac OS users is also that they can get a Mountain Lion Upgrade for completely free of charge on few conditions. Condition is very simple, you must have bought an Mac OS product with Lion or Snow leopard On or After 11th June 2012. Also note that you must have had bought this system from Apple Online Store or Apple Retail Store or an Apple Authorized Reseller. If you meet these criteria, you are eligible to upgrade Mountain Lion 10.8 on your system for free from Mac App Store. Just click here and fill up your Purchase details.