Guides
Guide to choose Low cost Budget Android Tablet PC
Tablet pc has gain another importance in portable sector. This thing never exists before, but thanks to Android, today people can afford a portable device for surfing, multimedia and productivity usage. But as our market is flooded with tons of models this has became a bit complicated to choose the right one. Every week we can expect around 1 to 2 tablet pc released. Somehow the awareness among features is still not known to everyone. Also Android is new for our users. Now this short guide will tell you how to choose the right budget tablet.
Before that it is important to learn what Budget Tablet is. When the word "Budget" appears you must assume a product that would not affect your economy. After purchase you will not feel as poor. Somehow without a proper advice I had seen many buying a costly device which within few months goes outdated. If we ignore the assumptions points that we have to check is hardware, design, OS and other features like storage, connectivity, warranty, updates, etc. If I say the best tablet in the world is iPad that does not mean you jump off to buy 40K costly device. Because we are already having a cheaper alternative. If in this world only iPad was the alone tablet, then it is not worth to discuss about tablets in so details. We have companies like Reliance, Penta, Micromax, Huawei, etc offering us the poor man's tablet. They are not costly but rich with features which one would expect.
Tablets are best device for education. After announcement of Aakash by Mr.Sibal I was hoping to get one for my kid. Due to high demand this tablet does not reached in every hands. Thanks to in-house manufacturer and China we found a budget product in larger quantity. In last 8 to 9 months I heard many companies popping out from now where. iBerry, Olive, Wespro, Zync, Sylvania, Karbonn, etc are some manufacturers which are giving you a tablet within price range of Rs.5000 to Rs.10000. At the time of shopping you might find tons of product but confused what to go for and what to not.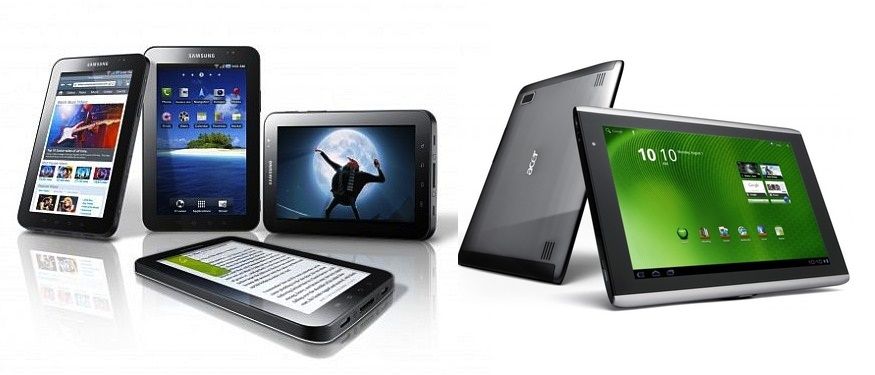 I had taken only important point in this guide so that you can make a short list while buying.
Before giving you some of those points let's have a glance on top budget products that we have. Let's begin with Funbook. The first tablet with Android ICS that really worked. After Funbook, Micromax has recently released Funbook Pro. The cost of first one was Rs.6499 which offered you 7" screen and the second was for Rs 9999/- which offers you 10" screen along with higher processor, gpu and 8GB internal storage. Now what more you need. Another good tablet which was released before is HCL ME which comes for Rs.7699. Still surviving is market the tablet is made to give performance. iBall Slide was another trusted brand. This tablet is the only one that offer you keyboard and mouse connection support. It can be considered one more powerful tablet to meet your needs. Now these are some devices which we can go for blindly.
But remember that Budget tablets lack many things. They might be rich in interface, but battery performance is poor in almost every device. There is no internal 3G connectivity or slim slot provided. The storage if overloaded might make the tablet love responsive and other many more stuff. These are the features which actually differentiates a budget tablet with iPad or Microsoft Surface. As per my points mentioned below you must take a budget of Rs.6000 to Rs.15000.
Points to check before buying a Budget Tablet:
Design & OS :
Design consists of many stuff. Design just doesn't mean the look. It is the quality of material used. The tablet Touchscreen element and responsive attitude. Some budget tablet has a poor touchscreen glass. They might be responsive but easily breakable. Another factor is the resolution and size. You would not love to buy a tablet whose screen is just some inches greater than a Smartphone. A tablet with 7 to 10" screen is better enough for surfing and video playback. The tablet might have a shining body, but it can be made up of think plastic which can makes it weaker. With the help of God gifted power the Touch Sense you can easily figure how strong the tablet will be. Somehow HCL Me Tab has a quiet robust body while the touch screen of Funbook is thick and hard. We cannot expect a very good quality here, as when budget word arises, the user is never willing to pay higher. To some extent you have to compromise with your needs.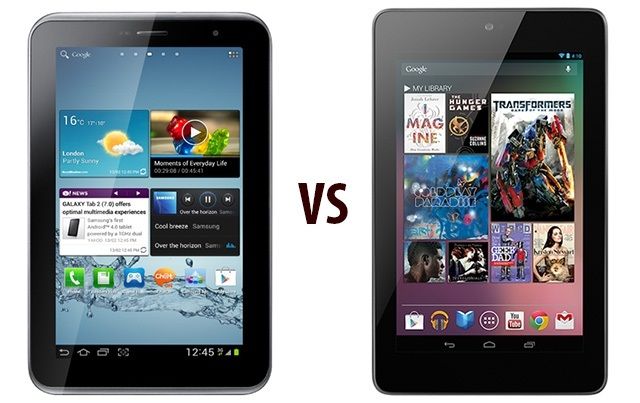 Ample of tablets are made upon with plastic material. The build quality depends on the brand you are going for. Resolution and screen size can be adjusted as per the need. A 7inch tablet has nice alternative in terms of resolution. A number of devices in this range feature similar specification. The resolution is mostly based on the operating system it has. This is quiet difference in Gingerbread and ICS. The design includes the camera also. Ample of tablet offer you single camera on the front which is 0.3MP VGA. Now in the OS section there is nothing much to say. Somehow it would be wrong to give you a advice, that look a tablet that offer you Android upgrade feature. This is not possible with every device, and those who offer are not stable to run a upgraded version of Android. It is better you stick with one that gives you regular updates. Updates offer you more stability. In current time going for a ICS device is quiet better recommended. There are some models under JellyBean, but this OS does not support flash.
Hardware:
When we talk about hardware, then the first thing comes in mind is CPU. Remember one thing ICS perform well on multi-core cpu. And getting that in a budget tablet is not at all possible. Gingerbread tablets offer you a bit lower support related to app setup. ICS features a better interface, high graphics and more responsive screen with better battery management. So to some extent the cpu plays a vital role. Budget tablets comes with 800Mhz, 1Ghz and 1.5Ghz cpu support. Some of them come under 800 MHz. The minimum thing that you have to check is 1Ghz cpu support. The internal ram for smooth functioning must not be below 512MB. Below that can make your tablet crazy. We prefer to by tablet mostly for playing games. And the better the game is, the more resource it will need. You cannot ignore that.
If you need a tablet just for educational or work purpose then tablet with 800 or below running on Gingerbread or lower OS can do. But if you need enhanced interface and widget support then do not ignore the CPU/RAM. Tablets like Funbook Pro which is new 10" tablet and some by iBerry gives you a 400 MHz of additional GPU. To some extent this helps your RAM to avoid pressure. The GPU take cars about the video requirement. This plays a vital role in the performance. The better processing power you have, the better tablet will work. It will not lag and apps will be responsive. One of the negative point of Android is that when you exit a app, it really doesn't shutoff. It works in background. You must keep a good Task Manager. The default one offers you to end up multiple processes instantly.
Connectivity & Storage:
I kept connectivity as a separate option. Connectivity is considered in number of things. By default each tablet supports universal USB connection. Connect the tablet and copy paste content from PC to Tablet or Tablet to PC. Android Tablets lack a good PC suite. But as Android in itself is a full featured operating system you get many benefits from it. Budget tablet does not feature Sim Slot. And those who feature this, lack good reception quality. iBerry has a brand Axus AX03G which comes for Rs.9990 on prebook basic. This is the only budget tablet that has a 3G Sim Slot. I had checked the review of this product on Youtube and found that a number of users had complained about the reception quality.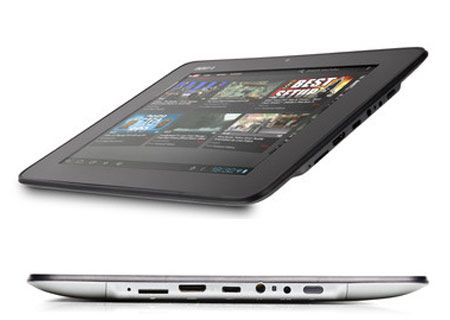 So if you can avoid 3G sim connection here than it is better. Other than this by default many tablet features 3G USB dongle connection. That means you can connect to internet via 3G dongle. But that puts a bit pressure on the tablet battery. The best way is wifi. Along with this can check hdmi, headphone, etc connection. For storage ample of tablets have 4GB internal and that too is lock. Many few will give you a storage space of 2GB or higher. While you can expand them easily with a MicroSD card. Among other budget tablet Funbook Pro offers you 8GB internal storage. This is more than enough.
Conclusion:
No you can have a bit idea about which device to go for. Do not get enticed by the cheap rates and flashy images. Check the tablet, read reviews on them, or visit YouTube to find a video review instead. There are users who had bought and posted their personal experience or comment which are genuine. Visit multiple forums communities to find the right issue with these devices. For the detailed list of such Low Budget Tablets available near you, you can check this Article.
I own a Funbook Pro. There is a reason behind it. First it comes for Rs.9999 which is in my budget. Second you can buy the same on 3 EMI on nCarry and on 3 to 6 from Snapdeal. So money does not matter here. Third, the tablet has official service center in Andheri, from where you can get an easy replacement in case of any major issue. You must consider all these point at the time of buying. If you have major issue, you can get quick replacement. For a China product, you cannot travel China for replacement.