Today Rockstar game is releasing its best installment of the Max Payne Series, which could be the heaviest game that will consume 35GB of your hard disk space, called Max Payne 3. Well, if it is going to consume such a high amount of space, obviously gamers can face some problems as well with the game such as lag, low FPS, even Crash. Hence, i decided to share few troubleshooting steps that will help you to get rid of all problems and enjoy the game with the best graphics, with decent FPS, without lag, and with all kinds of error. Lets have a look.
First of all, in order to run the game comfortably you should ensure that your system meets atleast minimum requirements of the game. If you meet recommended system requirement, than it will be well and good. And that is as follows:
Max Payne 3 Minimum System Requirement:
OS: Windows 7 32/64 Service Pack 1, Windows Vista 32/64 Service Pack 2, Windows XP 32/64 Service Pack 3
CPU: Intel Dual Core 2.4 GHZ/AMD Dual Core 2.6 GHZ
RAM: 2GB
Graphics card: Nvidia 8600 GT 512MB VRAM/AMD Radeon HD 3400 512MB VRAM
Sound card: 100% Direct X 9.0 compatible
HDD space: 35 GB
Max Payne 3 Recommended System Requirements:
OS: Windows 7 32/64 Service Pack 1, Windows Vista 32/64 Service Pack 2, Windows XP 32/64 Service Pack 3
CPU: Intel Core i7 3930K 6 Core x 3.06 GHZ/AMD FX8150 8 Core x 3.6 GHZ
RAM: 16 GB
Graphics card: Nvidia GeForce GTX 680 2GB VRAM/AMD Radeon HD 7970 3GB VRAM
Sound card: Direct X 9.0 compatible supporting Dolby Digital Live
HDD space: 35 GB
If you meet above mentioned PC configurations, that's great. Now lets move ahead and have a look on each and every possible errors with Max Payne 3 and their Solutions.
Max Payne 3 wont load, Freeze at Startup:
Many times it happens with many games that they stuck / freeze at startup and just wont load the game. If you face the same with MP3, just check the below solutions:
First of all make sure you have updated all your system drivers. If not, do it before you start playing the game.
If you are trying to play the game on Windows 7 or Vista system, you must disable the UAC if you haven't did that at the time of installation. Turn off UAC and try to Run the game. If you don't know how to turn off the same, have a look at this:
1.Just click on Start, Type UAC, Press Enter.
2.A window will open, pull the slider at the bottom and click OK.
3.Now reboot your machine and start playing.
If you still getting the same problem, just run the game in Windows XP SP3 Compatibility mode.
Max Payne 3 Crash while starting or in Gameplay:
There could be many reasons behind crashing of a game. Most possible reason for this could be many processes running in the background along with your game. Hence you should kill all those process before playing. Or possibly Disable all at the startup itself. To do so, follow these steps:
1. If you are on XP, Hold Win key + R, type msconfig, go to Startup Tab, Click Disable ALL button and click on OK. Restart the system and start playing.
2. If you are using Vista/7, you can do the same thing or simply type msconfig on Start Menu and follow rest of the process.
Another reason for crash could be your outdated drivers for the graphics card. Simply update the drivers and fix crashing problem.
a) You can download Nvidia Card drivers from here
b) For AMD ATI Graphic Cards, download drivers from here 
Also make sure that you have disabled your Antivirus before starting the game. Especially if you have Norton. Many times security suites create problems with video games exe files.
You should have latest version of DirectX installed in your system. If you don't have, download one from here http://www.microsoft.com/en-us/download/details.aspx?id=35
Also try to turn off one of the two GPUs from graphics control panel and start the game on any one.
Max Payne 3 shows Blackscreen and Crashes to Desktop (CTD):
CTD or Blackscreen is the most annoying part while playing games. To get rid of this you must disable all kind of security suites on your system including Windows defender, Antivirus, along with disabling V-sync, anti-aliasing and filtering.
Kill all unwanted process running in the background from task manager or simply disable them from startup (msconfig) and run the game.
Always run the game as an Administrator. Note: Don't run the game from desktop, but do it from the main application in installation directory. Go to Programs files, click on Mac Payne 3 folder, right click maxpayne3.exe and Run as Administrator.
Update your graphics driver. Better try to run the game on Lower settings. You can do this simply by disabling VSync and multi-sampling
If you still face the problem, update motherboard's driver. It will be good if you update the BIOS as well but only if you know how to do that. If you are new to this, don't even try.
If you are playing the game online (Steam) make sure you have disabled the Firewall or simply add maxpayne3.exe in the firewall as approved.
If still the same problem exists, simply uninstall the game, delete cache, delete its installation folder completely from program files and re-install the game after following all above steps.
Max Payne 3 No Sound or Sound Stuttering:
The very first fix for this is updating the sound driver and installing latest direct.
If that wont solves the problem, simply decrease Sound Acceleration. You can do this by typing 'dxdiag' in the start menu. If you are on XP, type this in Run Menu (Win+R) On the newly opened window, click on Sound Tab and Reduce Sound Acceleration.
If you still facing the NO SOUND problem, Open Control Panel, click on Hardware and Sounds, click on Sound, go to 'Communications' Tab, click on last option 'Do Nothing' and click Ok.
You can also try a fix by clicking on the 'Playback' tab in the above window, than click on the current device and click Configure. Now change the Audio Channel to Sterio. That's it. Now restart the game.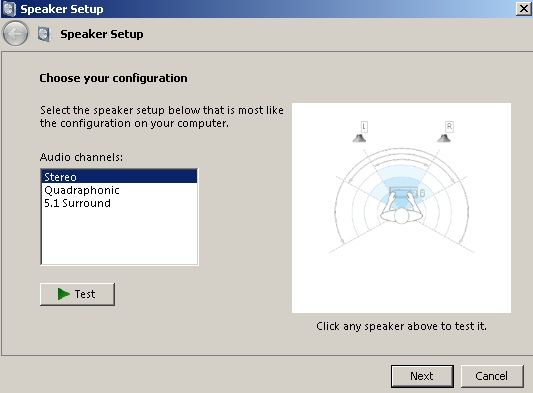 Unable to Install Max Payne 3:
Disable your Antivirus and all security suites (if any) before installing the game. Many times many antivirus suites detect the game launcher as a Virus and they block their actions. This may cause to installation fails.
If you are installing it from DVDs, make sure dvd is ok and not having scratches.
Try to update your Antivirus to latest virus definitions.
More solutions on this problem could be provided only if you have any particular error while installing the game. For example if you get error saying "The Application failed to initialize properly", than you need to install Microsoft Visual Runtime Libraries.
Max Payne 3 lagging, freezing or getting Low FPS:
Many gamers face problems like freezing or lagging with various high end video games. But don't worry, that can be easily fixed. Just go to your graphic card's control panel and turn off vsync and antialiasing.
Also, close the game of press Alt+tab, right click Task Bar and open Task Manager. Kill all unwanted running processes that are not required.
To fix the FPS issue, you should RUN the game on tripple buffering and V-sync using the D3DOverrider software. But note that if you know doing that, than only attempt.