Guides
How to Install Google Play Store v3.4.7 APK on Android Smartphone
As Google recently launched the updated Google play store to version 3.4.7, many users already downloaded/installed and enjoying the new features packed in. It has also fix the most annoying features in Motorola devices. Anyways, If you are looking for the same or don't know how to install the same properly, here it is. Just follow the few simple steps mentioned below:
1. Download Play Store v3.4.7 Apk from here on your smartphone.
2. Now to the Application Settings and Select 'Allow Unkown Sources'.
3. In order to prevent the file from getting corrupted or to make the process easier better download the same on your computer and later transfer it to your Android phone Via cable.
4. Now locate the downloaded apk file on your phone and double tap to start the installation.
5. You will get a prompt saying 'This is a System application. Do you still want to replace it?' Simply Tap OK.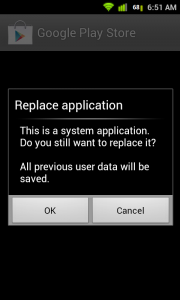 6. Next screen will ask you whether to install this file or not. Simply Tap on 'Install' and wait for few minutes until it gets updated.
7. Once installation of update is finished, you will get confirmation screen like this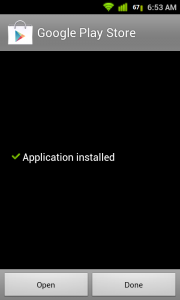 That's it. You are done. Now you have access to all new features of Google Play Store.