Guides
How to install Android Jelly Bean 4.2.2 on Galaxy S2 I9100G
Samsung is offering Jelly Bean 4.2.2 update on its latest Smartphone's. But on Galaxy S2 it is not yet provided though the new variant (Galaxy S2 Plus) is launched with Jelly Bean. However thanks to Slimbean and Vanilla RootBox which makes it possible to install Jelly Bean 4.2.2 OS on Galaxy S2 I9100G. Galaxy S2 I900G is still running on Gingerbread. But the phone has capacity to run Jelly Bean also. By adding Jelly Bean you will get ample of benefits.
Now there is no official ROM available for that. We are going do that through a third party that simply means by adding this ROM you are also rooting your mobile device and killing device's warranty. There are two ways of doing the same and both are safe. Remember that once you perform the action mentioned below your phone will be rooted which led to warranty violation. So it is on you entirely to run this or not.
There are two ways of installing Jelly Bean 4.2.2 on Galaxy S2 I9100G. First method is by installing Slimbean ROM on the phone. This ROM is developed separately which provides you all features of JellyBean. Second way is by using Vanilla Rootbox. I'll let you know both methods in this guide. Now Let's begin with the installation process.
First Method: SlimBean Jelly Bean 4.2.2 ROM installation:
SlimBean Build 2 is a reliable JellyBean ROM for Galaxy S2 I9100G. It is released recently. It is a very light custom firmware that is well optimized for Galaxy S2. AS it is a custom package you will get some more additional benefits over the official JellyBean OS. Like you can simply find out the cpu usage, tweak the performance, use theme engine, advance power menu, apply customize action on hardware keys, select your favorite wall appear for lock screen, more security options in the lock screen, etc and many more. You can find the complete list on web. It is not entirely perfect. There are some glitches which can be ignored.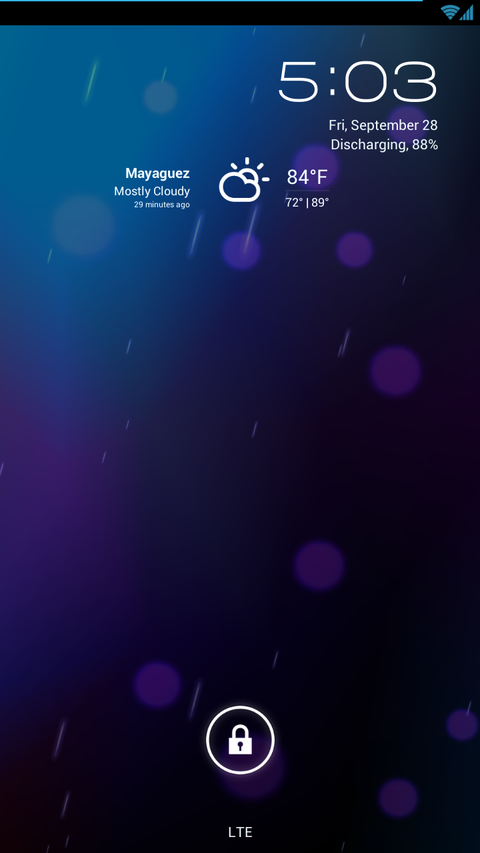 There are few important tasks which we need to carry out before we upgrade the device with this firmware. They are as follows:
Download [b]SlimBean Build 2 ROM
Download [b]Google Apps Package
Backup your phone data and settings using Cockwork Mod. This will allow you to restore your phone back if there is any problem with SlimBean Build 2 ROM.
Before starting the installation connect the phone to pc and ensure that is detected. Verify all drivers are installed or not. Use the original USB cable only. Check the battery status also.
Enable USB Debugging from Settings > Applications > Development.
Installation Process:
Connect your phone to your PC and enable USB Mass Storage.
Copy Slim Build 2 ROM to the phone SD Card. Also copy Google Apps package with it. Do not extract anything here.
Now once everything is copied disconnect the phone and turn it off.
Start the phone in recover mode by holding Volume Down + Home + Power Key. You can see the recovery menu here.
With Volume Button to Navigate in the menu. Click on Data Wipe to wipe out everything. You can also choose Factory Reset to configure all old settings back. Select Wipe Cache Partition also. Later on go to Advance Option and choose Wipe Dalvik Cache.
Now select install from sd card. Choose SlimBean Build 2 Rom and press the power button. The installation will start. Wait back, this might take some time to complete the entire process.
Once the installation is over choose Google App package also.
If everything goes well reboot the phone. For first time the phone might take 4 to 5 minutes to initialize the new ROM.
Second Method: Vanilla Rootbox Installation:
The same thing can also be done through Vanilla Roobox. I had provided the download link below. It's also a custom lightweight android package that offers you all Jelly Bean features instantly. There is no great difference between process used in SlimBean and Vanilla Rootbox. I am providing this method also because sometime of SlimBean does not works you can go with this one. It is recommended that you take a complete backup of your existing ROM so that if there is any problem you can restore it back easily.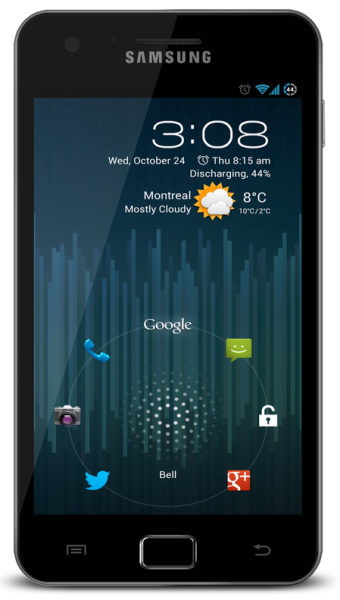 Downloads:
Update Process:
Copy the downloaded files in the SD card of Galaxy S2 I9100G
Boot in Recovery Mode holding the Volume Down + Home + Power Key.
Copy all the files without extracting in the memory card.
Once done reset factory settings and use the above starting methods mentioned using SlimBean installation. Like cleaning the cache and other stuff.
Once you are done with that choose install rom Sd card and choose both the files one by one. Wait back for sometime unless everything is properly installed and there are no errors listed.
Restart your phone when everything is done. The phone might take4 to 5 minutes to initialize the new ROM. Keep patience.
Once the installation is done, phone will reboot itself and you are done.